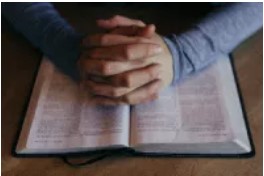 1 Corinthians 9:24-27 English Standard Version (ESV).
 24 Do you not know that in a race all the runners run, but only one receives the prize? So run that you may obtain it. 
 25 Every athlete exercises self-control in all things. They do it to receive a perishable wreath, but we an imperishable. 
 26 So I do not run aimlessly; I do not box as one beating the air. 
 27 But I discipline my body and keep it under control, lest after preaching to others I myself should be disqualified.
Reflection questions
What choices does an athlete make to win the prize?
What choices do you have to make to run with purpose in your first year at work?