Practice
What Do I Turn to in an Attempt to Meet Core Needs in my Life?
Examine the Needs Cycle. Ask the Lord to bring to light several recurring or recent behaviors or attitudes and make a list of what comes to mind. Make note of themes.
Choose one or two behaviors & attitudes and walk through the "Needs Cycle" making notes of what God surfaces may be underneath that behavior or attitude.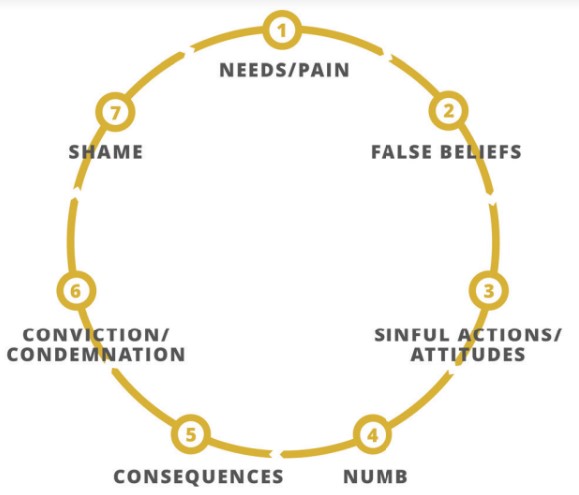 What is a core need or pain, and a coinciding false belief, that is behind a recurring or recent sinful behavior or attitude?